Despite popular belief, our memory doesn't work like a video recorder, that simply plays back what it taped before.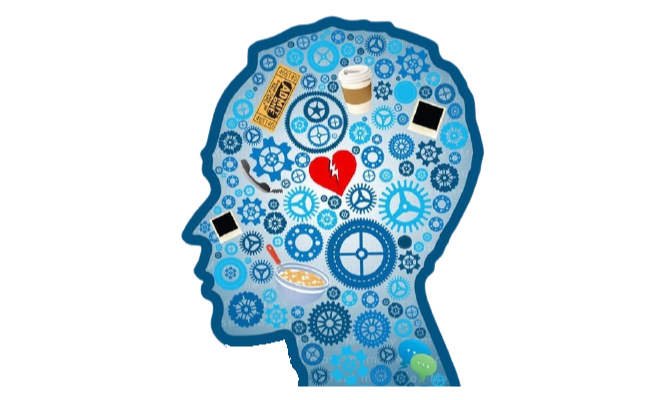 When we remember, we form fragments that we experienced into a memory or something that feels like a memory.

Remembering is a creative process

In the DRM task now, subjects are presented with lists of semantically related words (e.g., nurse, hospital, etc.) and after a delay are asked to recall or recognize these words.
Cold-Doctor-Mountain-King-Needle-Spider-Sweet-Bread-Music-Sleep-Chair-Foot-High-Fruit- Lure Word: Anger
Word List #1
FEAR
TEMPER
HATRED
FURY
HAPPY
ENRAGE
EMOTION
RAGE
HATE
MEAN
IRE
MAD
WRATH
CALM
FIGHT
Cold-Doctor-Mountain-King-Needle-Spider-Sweet-Bread-Music-Sleep-Chair-Foot-High-Anger- Lure Word: Fruit
Word List #2
RIPE
CITRUS
VEGETABLE
JUICE
COCKTAIL
BANANA
ORANGE
BASKET
BOWL
SALAD
BERRY
KIWI
PEAR
APPLE
CHERRY
Cold-Doctor-Mountain-King-Needle-Spider-Sweet-Bread-Music-Sleep-Chair-Foot-Fruit-Anger- Lure Word: High
Word List #3
SKY
DIVE
BUILDING
UP
LOW
OVERvABOVE
TALL
NOON
AIRPLANE
ELEVATE
JUMP
TOWER
CLOUDS
CLIFF
Cold-Doctor-Mountain-King-Needle-Spider-Sweet-Bread-Music-Sleep-Chair-High-Fruit-Anger- Lure Word: Foot
Word List #4
HAND
SMELL
TOE
WALK
KICK
ANKLE
INCH
MOUTH
SANDALS
ARM
YARD
SOCK
BOOT
SOCCER
SHOE
Cold-Doctor-Mountain-King-Needle-Spider-Sweet-Bread-Music-Sleep-Foot-High-Fruit-Anger- Lure Word: Chair
Word List #5
DESK
CUSHION
COUCH
BENCH
SIT
SWIVEL
SOFA
RECLINER
ROCKING
SITTING
LEGS
TABLE
SEAT
WOOD
STOOL
Cold-Doctor-Mountain-King-Needle-Spider-Sweet-Bread-Music-Chair-Foot-High-Fruit-Anger- Lure Word: Sleep
Word List #6
REST
BED
NAP
PEACE
DROWSY
BLANKET
DOZE
TIRED
AWAKE
SNOOZE
YAWN
SLUMBER
SNORE
WAKE
DREAM
Cold-Doctor-Mountain-King-Needle-Spider-Sweet-Bread-Sleep-Chair-Foot-High-Fruit-Anger- Lure Word: Music
Word List #7
JAZZ
HORN
CONCERT
ORCHESTRA
RHYTHM
SING
PIANO
BAND
NOTE
INSTRUMENT
ART
SOUND
SYMPHONY
RADIO
MELODY
Cold-Doctor-Mountain-King-Needle-Spider-Sweet-Music-Sleep-Chair-Foot-High-Fruit-Anger- Lure Word: Bread
Word List #8
FLOUR
TOAST
JAM
MILK
RYE
LOAF
SANDWICH
EAT
BUTTER
SLICE
DOUGH
CRUST
FOOD
WINE
JELLY
Cold-Doctor-Mountain-King-Needle-Spider-Bread-Music-Sleep-Chair-Foot-High-Fruit-Anger- Lure Word: Sweet
Word List #9
SODA
HEART
TOOTH
TART
TASTE
SOUR
BITTER
GOOD
SUGAR
CANDY
NICE
CAKE
PIE
CHOCOLATE
HONEY
Cold-Doctor-Mountain-King-Needle-Sweet-Bread-Music-Sleep-Chair-Foot-High-Fruit-Anger- Lure Word: Spider
Word List #10
FLY
INSECT
ANIMAL
UGLY
TARANTULA
POISON
BUG
BITE
FEELERS
CREEPY
WEB
ARACHNID
SMALL
FRIGHT
CRAWL

Cold-Doctor-Mountain-King-Spider-Sweet-Bread-Music-Sleep-Chair-Foot-High-Fruit-Anger- Lure Word: Needle
Word List #11
THREAD
POINT
CLOTH
SHARP
PIN
EYE
HURT
KNITTING
SEWING
INJECTION
SYRINGE
PRICK
THORN
THIMBLE
HAYSTACK

Cold-Doctor-Mountain-Needle-Spider-Sweet-Bread-Music-Sleep-Chair-Foot-High-Fruit-Anger- Lure Word: King
Word List #12
PALACE
CROWN
DICTATOR
THRONE
CHESS
GEORGE
QUEEN
RULE
LEADER
SUBJECTS
MONARCH
ROYAL
REIGN
PRINCE
ENGLAND

Cold-Doctor-King-Needle-Spider-Sweet-Bread-Music-Sleep-Chair-Foot-High-Fruit-Anger- Lure Word: Mountain
Word List #13
CLIMBER
VALLEY
SUMMIT
PLAIN
HILL
BIKE
PEAK
SKI
MOLEHILL
GOAT
GLACIER
STEEP
CLIMB
RANGE
TOP

Cold-Mountain-King-Needle-Spider-Sweet-Bread-Music-Sleep-Chair-Foot-High-Fruit-Anger- Lure Word: Doctor
Word List #14
LAWYER
CLINIC
HEALTH
MEDICINE
SICK
STETHOSCOPE
CURE
NURSE
SURGEON
PATIENT
HOSPITAL
DENTIST
PHYSICIAN
ILL
OFFICE

Doctor-Mountain-King-Needle-Spider-Sweet-Bread-Music-Sleep-Chair-Foot-High-Fruit-Anger- Lure Word: Cold
Word List #15
CHILLY
HOT
WET
WINTER
FREEZE
FRIGID
HEAT
SNOW
ARCTIC
AIR
WEATHER
SHIVER
ICE
FROST
WARM