If you can read people's minds, you have a kind of magical ability - and deciphering facial expressions is almost like reading their minds.

Those who can perceive, read and decode the facial expressions of their counterparts, communicate more attentively and empathically with their fellow human beings.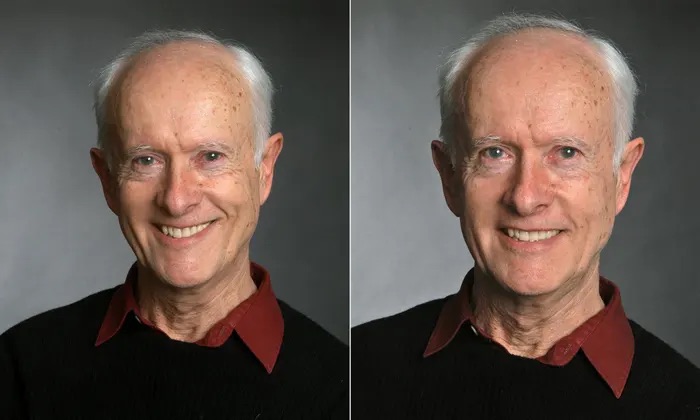 We want to look specifically at the facial expressions of the emotion "joy" and test by means of some examples whether we can distinguish truth from deception.
1. Genuine, caucasian woman, dark-blonde long curly hair
Is the smile genuine or fake ?

Genuine
2. Fake, african man, very short hair
Is the smile genuine or fake ?

Fake
3. Fake, caucasian man, short blonde hair
Is the smile genuine or fake ?

Fake
4. Fake, caucasian woman, blonde straight hair
Is the smile genuine or fake ?

Fake
5. Genuine, caucasian man, short dark hair, tooth gap
Is the smile genuine or fake ?

Genuine
6. Genuine, caucasiam man, short, gelled dark hair
Is the smile genuine or fake ?

Genuine
7. Fake, caucasian man, medium length dark hair
Is the smile genuine or fake ?

Fake
8. Genuine, elderly caucasian woman, medium length blonde hair
Is the smile genuine or fake ?

Genuine
9. Fake, caucasian man, short dark hair
Is the smile genuine or fake ?

Fake
10. Genuine, caucasian man, very short reddish hair, beard
Is the smile genuine or fake ?

Genuine
11. Genuine, caucasian man, short dark hair
Is the smile genuine or fake ?

Genuine
12. Fake, asian woman, medium length hair
Is the smile genuine or fake ?

Fake
13. Fake, caucasian man, long thin dark hair
Is the smile genuine or fake ?

Fake
14. Fake, caucasian woman, medium length blonde hair
Is the smile genuine or fake ?

Fake
15. Genuine, caucasian man, short dark blonde hair
Is the smile genuine or fake ?

Genuine
16. Genuine, elderly caucasian man, medium length grey hair
Is the smile genuine or fake ?

Genuine
17. Genuine, caucasian man, short brown hair, goatee beard
Is the smile genuine or fake ?

Genuine
18. Fake, caucasian woman, long brown straight hair
Is the smile genuine or fake ?

Fake
19. Genuine, caucasian man, short greyish hair
Is the smile genuine or fake ?

Genuine
20. Fake, caucasian man, very short brown hair, beard
Is the smile genuine or fake ?

Fake